Warm welcome to our newest members: Uruguay, Pakistan and Samoa
The Global Forum on Cyber Expertise (GFCE) is delighted to welcome three new members to the GFCE Community.
As of Monday 15th , the Governments of Uruguay, Pakistan and Samoa have joined as full members of the GFCE global community. They are the 106th, 107th and 108th newest members respectively. Furthermore, Samoa will be connected to the GFCE Pacific Hub whilst Uruguay will align with the GFCE Americas & Caribbean Hub.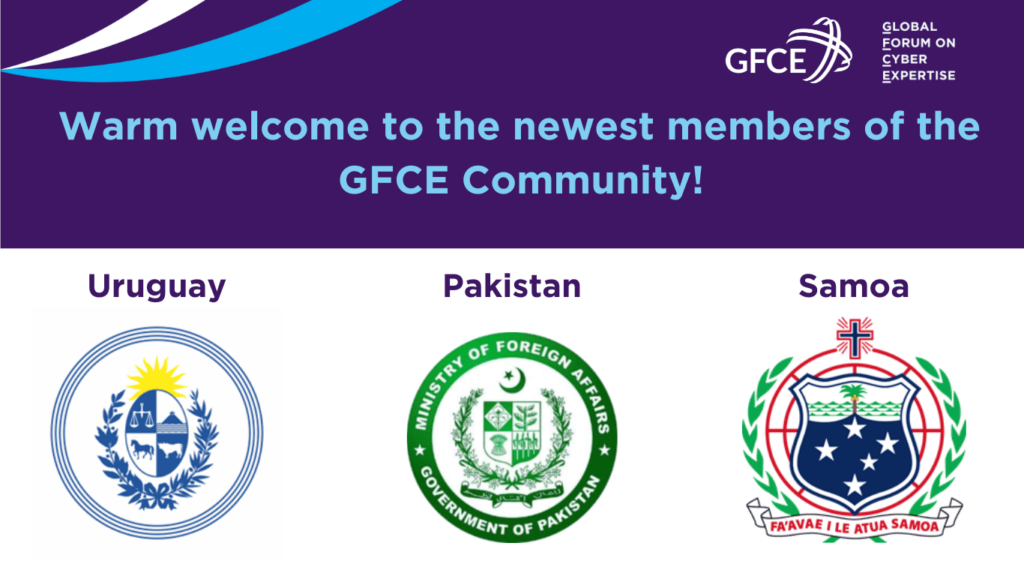 Our new members come from 3 different continents, providing new insights onto cyber capacity building needs in their respective regions and globally. Diversity and inclusion, which are key values of the GFCE, enhance effective international collaboration and coordination of cyber capacity building activities through the improvement of information sharing, raising high-level awareness and avoiding the duplication of efforts.
The GFCE warmly welcomes our newest members to the GFCE community and looks forward to their active involvement and continued collaboration.