Sierra Leone to roll out cyber skills assessment with support from GFCE Community
Written by: Jaqueline Pateguana, Clearing House Coordinator at the GFCE Secretariat; Anna Noij, Advisor at the GFCE Secretariat. 
With the support from the Global Forum on Cyber Expertise (GFCE)'s Clearing House, the Government of Sierra Leone intends to strengthen cybersecurity capabilities of its society as a whole, including citizens, public and private sector.
The National Cybersecurity Coordinator, Mariama Yormah, says that the initiative emerges out of the country's National Cybersecurity Strategy action plan. "The Government's vision is to empower citizens with the freedom to use the internet for the nation's socioeconomic development," stated Yormah. To achieve this, they have adopted the National Cybersecurity Strategy 2021-2025 and passed the Cybersecurity and Crime Act 2021. Next, they will measure the maturity level of the cybersecurity capabilities in country, and then roll out a program that strengthens the digital capabilities of citizens, public and private sector so "all are able and capable to take control of their cybersecurity."
"This is our second time seeking out assistance from the GFCE's Clearing House," explained Yormah. "In 2019, the Clearing House played an instrumental part in securing support for the development of our first National Cybersecurity Strategy thus, to materialize this new vision, the GFCE's Clearing House function was our immediate first stop," she stated. In response to the requested submitted in September 2022, the GFCE Secretariat convened a meeting between Sierra Leone and a coalition of GFCE members and partners with potential expertise to address Sierra Leone's request. At the meeting, Sierra Leone was able to present their needs to the GFCE members and partners in attendance and has subsequently received various offers of support.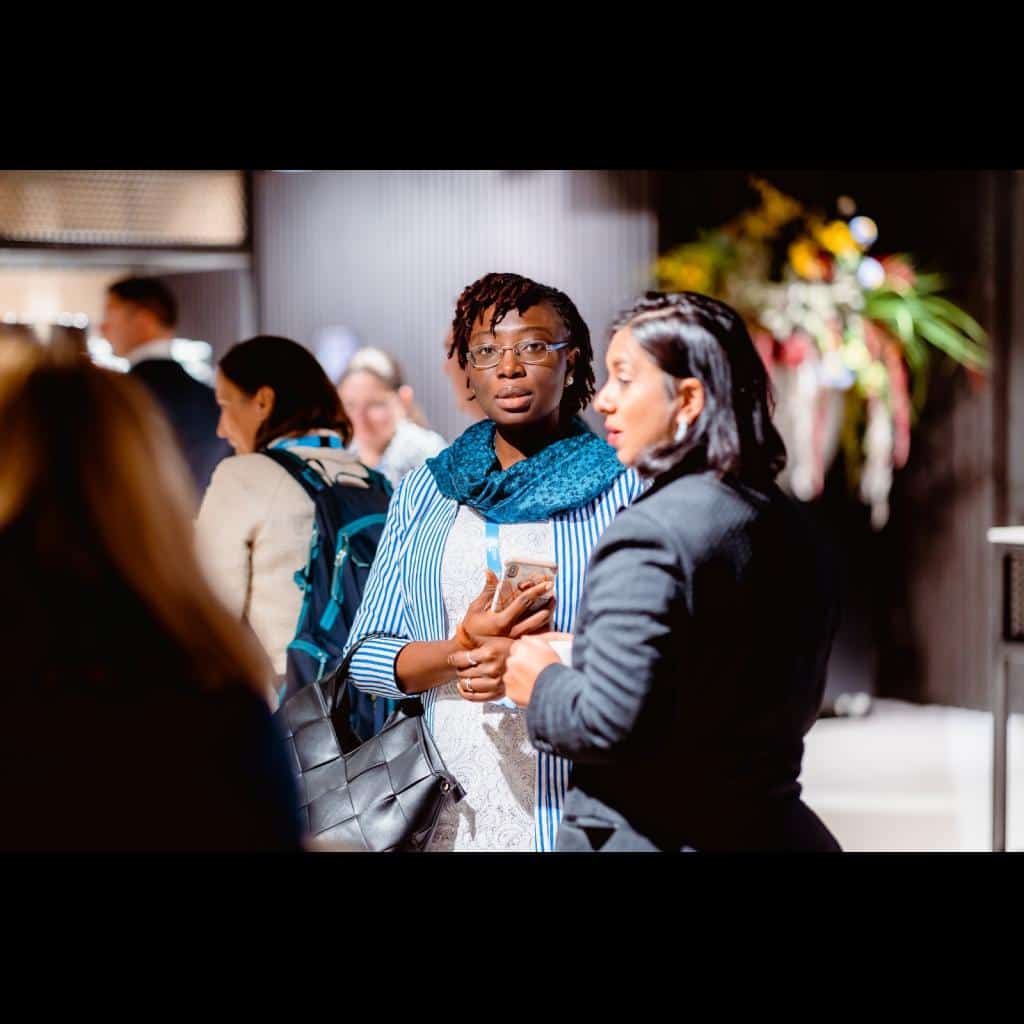 Figure 1. Mariama Yormah, Sierra Leone's National Cybersecurity Coordinator, attending the GFCE Annual Meeting in September 2022. 
"The GFCE Clearing House continues to be one of the primary tools we have to support our members and partners. It is through the Clearing House that we realize our demand-driven approach, where member countries indicate their CCB gaps and priorities. As a Secretariat, our responsibility lies in leveraging our regional coordination efforts to conduct stocktaking of the existing supply that the GFCE community has to offer" stated David van Duren, GFCE Director. He added that ultimately, though, it is the GFCE community that supports local capacity development—a testament that international collaboration and cooperation remain pivotal to strengthening cyber resiliency.
During that Friends of Sierra Leone meeting, the Government of Sierra Leone was able to secure support from several GFCE members and partners, including the International Telecommunication Union (ITU). The ITU's Cyber for Good project aims to bridge the cybersecurity capacity gap in the Least Developed Countries (LDCs) by enabling access to cybersecurity tools, trainings, assessments, and other services offered by the ITU Telecommunication Development Sector (ITU-D)'s Private Sector Members. Under the ITU Cyber for Good project, Sierra Leone has been provided 12 months of access to the BitSight Monitoring Platform, allowing Sierra Leone to continuously monitor cybersecurity posture of 20 national critical infrastructure organizations across 12 risk vectors, enabling the identification of vulnerabilities and better risk planning and mitigation.
"ITU is immensely proud of its role in strengthening Sierra Leone's cybersecurity infrastructure by fostering valuable partnerships with our ITU-D Private Sector Members. Cyber for Good complements other cyber activities by ensuring the Telecommunication Development Bureau (BDT) advances impact and delivers results for the Membership by creating lasting change and empowering communities worldwide. I remain firmly dedicated to its ongoing collaboration with GFCE's community, providing steadfast support to our member states and championing their cybersecurity growth," stated Cosmas Luckyson Zavazava, Director of BDT at ITU.
Although one partner has been secured thus far, the GFCE Clearing House is continuing to work with Sierra Leone to identify other GFCE members or partners that can respond to other activities included in the request, including the need to conduct a cybersecurity skills gap assessment to evaluate the national cybersecurity capability, identify areas for improvement and cyber capacity building needs at a strategic and operational level. "The Government of Sierra Leone intends to roll out training and educational programs on cybersecurity generally, as well as national public awareness campaigns on cybercrime and the existing legal framework so to build confidence and use of ICTs for citizens and private sector, alike, and we see the GFCE Clearing House mechanism as the ideal platform to link existing CCB initiatives and expertise with the needs of Sierra Leone in assessing, designing and implementing these activities," stated van Duren.